Dr. med. Nader Tabrizi
Physician, orthopedist & trauma surgeon
Through continuous training and human understanding, I would like to make your treatment in our premises as pleasant as possible and contribute to maintaining your health and mobility with the help of new treatment methods.
I will help you with acute problems such as pain in the joints, muscles or knees and will be happy to advise you on the best treatment approach.
Feel free to make an appointment for an individual consultation and treatment. I look forward to your visit to our practice.
Dr. Nader Tabrizi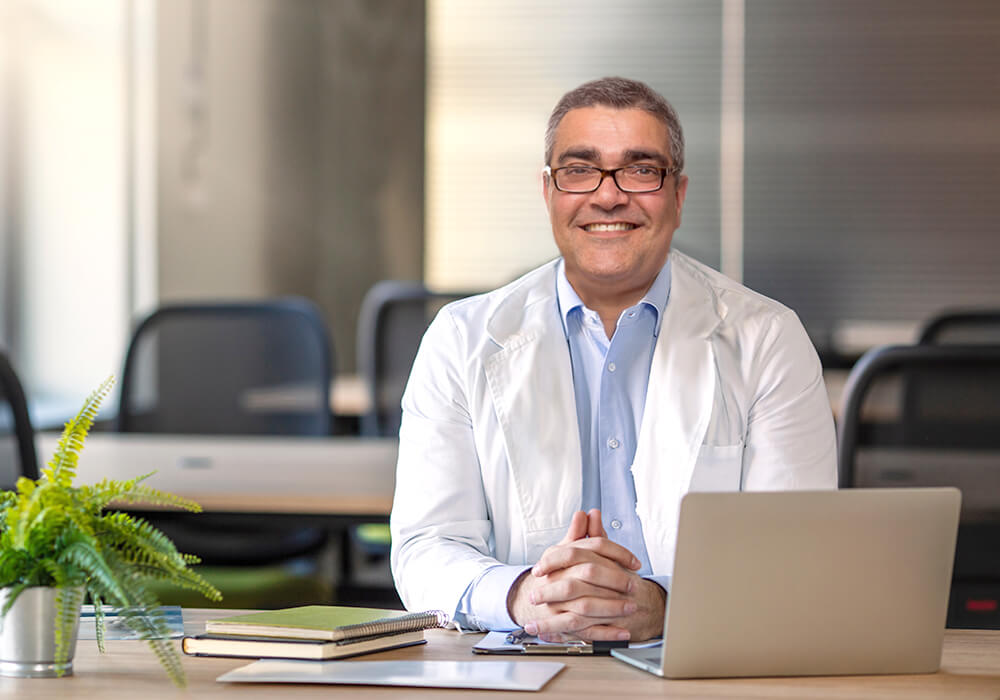 Orthopedist and Trauma Surgeon in own private practice, Frankfurt am Main
Orthopedist and Trauma Surgeon at Humanmedicum, Königstein / Oberursel
Orthopedist and Trauma Surgeon at private practice Dr. Baron, Frankfurt am Main
Hand Surgery Education Hospital Bad Soden
(Chief Physician: Prof. Dr. Dr. med. M. Sauerbier)
Orthopedics and Trauma Surgery Education St. Vincenz-Hospital, Limburg a. d. Lahn
(Chief Physiciant: Priv.-Doz. Dr. med. J. Hillmeier)
Orthopedics and Trauma Surgery Education Darmstadt Clinic
(Chief Physician: Prof. Dr. med. R. Brutscher)
Orthopedics and Trauma Surgery Education Main-Kinzig-Clinic Gelnhausen/Schlüchtern
(Chief Physician: Dr. med. C. Schreyer)
General and Trauma Surgery Education Clinic an der Paar Friedberg/Aichach
(Chief Physicians: Dr. med. F. Lindemann / Dr. med. K. Kundel)
Orthopedic Education Orthopedical Clinic Städtischen Kliniken Frankfurt am Main-Höchst
(Chief Physician: Priv.-Doz. Dr. med. U. Maronna)
Medical studies at Universties of Göttingen, Mainz and Frankfurt